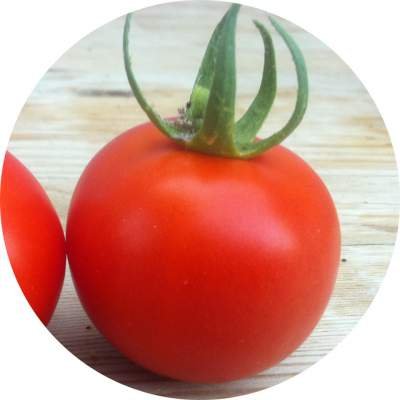 Your skin protects you from harmful UV rays, impurities, pollutants and other external factors. Spare few minutes to know how to use tomato for skin whitening.
Prolonged exposure to impurities and due to lack of sufficient nutrients, your skin experience many issues including dark spots. Cosmetic creams always promise to deliver flawless and radiant skin, but they fail because of the chemical ingredients in it.
Check your kitchen and you'll find a bunch of substances that can help healthy functioning of your skin. Tomato face mask is one among them.
Extensively, tomatoes are used for culinary purposes. With its distinct taste and high nutritional value tomatoes fill the missing vitamins in your body.
Benefits of Tomato for Skin Whitening
Bleaching effect of this mask lightens dark spots, stretch marks and acne scars.
Lycopene is a compound in tomato, which exhibits antioxidant property. These agents thwarts free radicals and restrain infectious bacteria.
Nutrients like vitamins A, C and B-complex, fade acne scars, dark patches, enhance collagen production and tighten your skin pores.
Assorted qualities of this mask helps to get rid of wrinkles, heal minor burns and hydrate your dry skin.
Without using expensive cosmetic creams you can achieve a glowing skin. (This mask can remove dead cells, impurities and clear complexion. It may not change your skin complexion.) Most of the time, skin turns dark when it gets exposed to sunlight for longer time. Nutrients in tomato mask protect your skin from such external factors and avoid dark spots.
Take fresh tomato and slice it into two halves. Massage gently with one half over your skin for about 10 minutes. Add sugar to use it as face scrub.
Lemon and tomato face mask for skin whitening
Bleaching, acidic and antibacterial properties of lemon combine with tomato to reduce dark patches over your skin. Blend half ripe tomato to obtain smooth puree, add few drops of lemon juice to it and apply it over prewashed face.
Cucumber, tomato and honey face mask
All the ingredients in this mask recipe are renowned to hydrate the skin. You can treat chronic skin disorders like acne and eczema using cucumber and honey. Grind 1/4 cucumber with 1 tbsp of honey and 3 tbsp of tomato puree.
Don't add ingredients which may trigger allergic reaction in you. Let us know in comments if tomato mask worked for you.