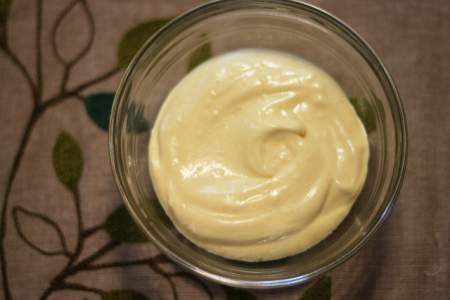 Stop spending on expensive creams and start trying mayonnaise face mask. Like every natural remedy, mayonnaise is packed with exceptional nutrients.
Mayo is prominently used as condiment; it's an emulsion of egg yolk, soybean oil and vinegar. Dishes like French fries, sandwich, salads and chips include mayonnaise. Apart from adding mouth watering taste, this ingredient can leverage healthy functioning of your skin.
Every woman yearns to look gorgeous, but chemical creams can't help you achieve the desired skin texture. We all agree that natural beauty can't be compared with cosmetic fairness. The delighting smile which comes naturally can melt hearts.
So to have natural radiant skin, you're advised to try innate remedies.
Benefits of Mayonnaise Face Mask
Increasing pollution and impurities steals moisturize from your skin to make it dry. Eggs and soybean oil residing in mayo can hydrate the skin. Acetic acid in vinegar can help you to get rid of that scaly dead skin cells.
So apart from wiping impurities off the face, this mask can actually bring back the lost natural moisture to skin.
If you don't remove them, these impurities along with dead cells pile over your face and may lead to dark spots. Further it can trigger itching and chronic skin disorders.
Assorted nutrients in this mask will stimulate regeneration of cells and make the skin supple.
How to use?
Scoop required amount of mayonnaise face mask in a clean bowl. When it comes down to room temperature after 30 minutes, apply it over prewashed face.
Leave it to dry naturally and rinse it off.
Interestingly you can blend other natural ingredients to this mask. For acne inflammation you can try raw honey and mayo mask.
Initially, cleanse your face with lukewarm water and pat dry with cloth. Apply the mixed mask topically and leave it for about 15-20 minutes.
This natural emollient can bring back those youthful days. Use it once in a week, and blend honey if you've dry skin. Nutrients in the mask will tighten your skin and helps to fade wrinkles.
Did you ever use mayonnaise face mask at home? Please share your views in comments.