You might not have heard about hair fall in children but it is true and some children experience hair fall at very young age because of poor hair growth. It is more prevalent in America.
There are several causes for hair loss in children, some of them are mentioned below.
Hair pulling disorder
Nutritional deficiency
Thinning of hair
Ring worm of scalp
Endocrine related problems
In addition to these, there are some more causes of hair loss in children which are non medical and these are as follows.
Using too much of hair care products
Too much brushing of hair
Brushing wet hair
High heat blow dry
However, every problems always come with a solution and this problem can also be treated with the help of easy and effective home remedies.
Home Remedies For Hair Growth In Children
1. Hair Care Routine
(Image source: onlymyhealth.com)
In order to avoid hair fall or any other hair problem you need to practice a good hair care routine of your child. We tend to ignore hair care if the child have soft and smooth hair, this ignorance can lead to early hair fall.
Inculcate the habit of proper hair care to your child and make them educated on how important it is to take care of our body including hair.
Some tips for hair care are as follows
Do not use harsh chemical based products for children.
Wash the hair at least 2- 3 times a week with mild sulphate free shampoo.
Always use lukewarm or cold water for washing hair, hot water can be harsh on hair.
Avoid using heating tools on hair and even blow dryers too.
Do not brush wet hair, allow the hair to dry completely on its own before brushing.
2. Amla or Indian gooseberry
(Image source: www.exportersindia.com)
Indian goose berry is very effecting in treating hair fall in adults and children as well. Amla contains Vitamin C, iron and carotene that deals with hair loss and even promotes hair growth.
You can use amla in two ways
1st method: Take 100 ml of coconut oil in a pan and add some dried amla pieces in it. Heat the oil for 4-5 minutes. Strain the oil and you can apply it when cool enough. Keep it for 2-3 hours or over night and then wash off.
2nd method: Take amla pulp and mix it with some lemon juice and then apply this thoroughly on the scalp and hair. Leave it for 1-2 hour and then wash the hair.
3. Hot Oil Massage
(Image source : http://www.darshinisbeauty.com)
One of the effective and best way to treat hair loss in children is by doing hot oil massage. Giving a massage will improve the blood circulation of scalp and in turn improves hair health.
All you need to do is take some coconut oil and warm it a bit in microwave, now give a gentle head massage to your child. Leave it for few hours before washing. You can do this 2-3 times a week.
4. Hibiscus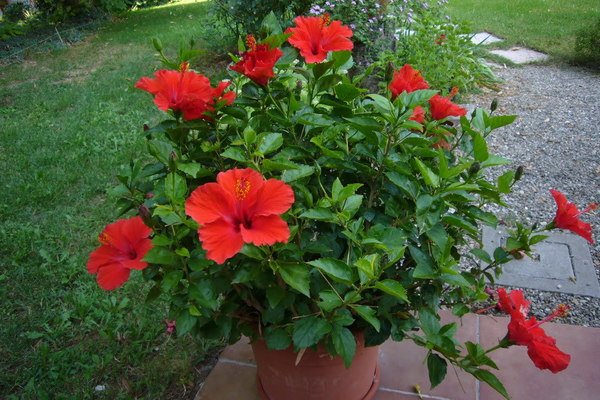 (Image source: http://blog.nurserylive.com)
If you have hibiscus plant in your home then no need to worry about hair loss, it is the ultimate solution for hair loss. Hibiscus contains Vitamin A, C and amino acids that work excellent for hair loss.
For using this remedy you need to take 1 cup of coconut oil, to this add 8-10 Chinese hibiscus leaves and 3-4 flowers. Heat the oil until the leaves are charred. Now strain the solution and apply it evenly on scalp and hair of your child. Leave it over night and then wash away.
5. Aloe Vera
(Image source: www.india.com)
One of the best remedy to treat hair loss in children is aloe Vera. It is simple yet effective. Aloe Vera helps in balancing the PH level of the scalp and as well as promotes hair growth and stops hair fall.
For this extract fresh aloe vera gel from the leaf and apply it directly on the scalp. It will be very sticky and not easy to apply but just rub it on the scalp and hair. Allow it to sit for an hour and then wash.