This cuboid shaped spice has been used extensively for various purposes from thousands of years. Because of its wonderful nutrients and vitamins fenugreek seeds can be used for hair growth, improve skin texture and treat health ailments. Here we will be discussing on how you can use fenugreek for hair loss.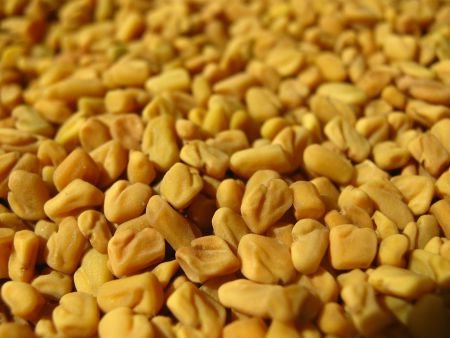 Hair plays crucial role in achieving an alluring look. Graying or hair fall often results in depression and you hardly enjoy attending parties. Huge list of hair products are believed to control hair fall and improve its growth, but facts are before you. They hardly benefit your hair.
Livescience.com says that every person sheds 100 hairs on an average, but things turn worse when more hair starts falling. According to American Hair Loss Association Americans spend about $3.5 billion every year. Besides hereditary, hair fall occurs due to stress, hormonal imbalance, health ailments, nutritional deficiency, aging and medication. There is no scientific evidence to back the claims that fenugreek seeds can control hair fall, but it's an old folk remedy which most people follow.
In India fenugreek is known as Methi, its leaves are used for making curry and various other dishes. My Dad used fenugreek paste to treat minor injuries and swollen bumps over skin. Very few people know about its use in hair growth.
Benefits of Fenugreek for Hair Loss
Your hair and skin is made of same protein called keratin. Fenugreek seeds include proteins which can strengthen your hair from its root. This distinct smelling seeds can be added to other innate substances to make it more effective. Though there are many anecdotal reports claiming to improve hair, I recommend you to try it with caution.
Rich concentration of proteins in this hair mask will avoid baldness and hair loss.
Vitamin C improves your immune system functioning.
Lecithin is a compound which can strengthen hair follicles.
Iron and potassium restrain premature graying of hair and improve functioning of blood vessels.
Fenugreek seeds contain a hormone which works to rebuild hair follicles and enhance hair growth. This paste hydrates your scalp and hair, avoiding breakage. With its immense nutritional effect you can get back the luster.
How to Use Fenugreek Seeds to Control Hair Fall?
#1. Soak fenugreek seeds in water for about 24 hours and then wash your hair with this water. Leave your hair wet for about 3 hours. You can wash it with lukewarm water and apply amla oil to hydrate it.
Use this hair mask recipe for about a month.
#2. Blend fenugreek seeds with coconut milk to make thick paste. Apply this mask evenly on hair and leave it to dry naturally. Rinse it off using shampoo.
#3. Grind fenugreek seeds into fine powder and add olive oil to it. Mix both ingredients thoroughly and apply the mask over hair. Let it dry for about for 10 minutes then rinse it off using shampoo mixed with amla oil.
#4. Blend finely grounded fenugreek seeds in a bowl. Add few drops of lemon juice and thoroughly mix it. Apply the mask over scalp to get rid of dandruff.
Let us know in which way you use fenugreek to control hair loss.